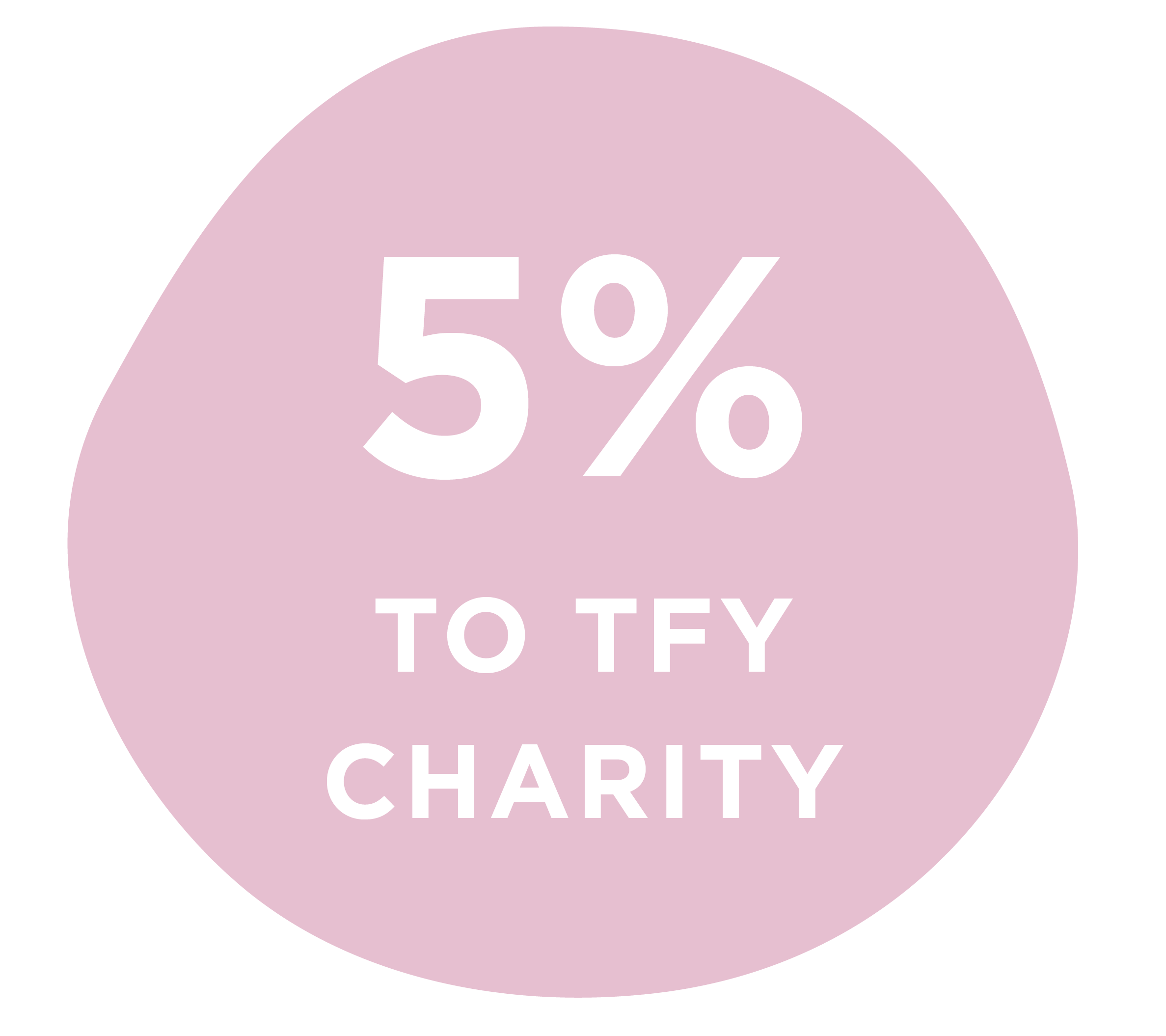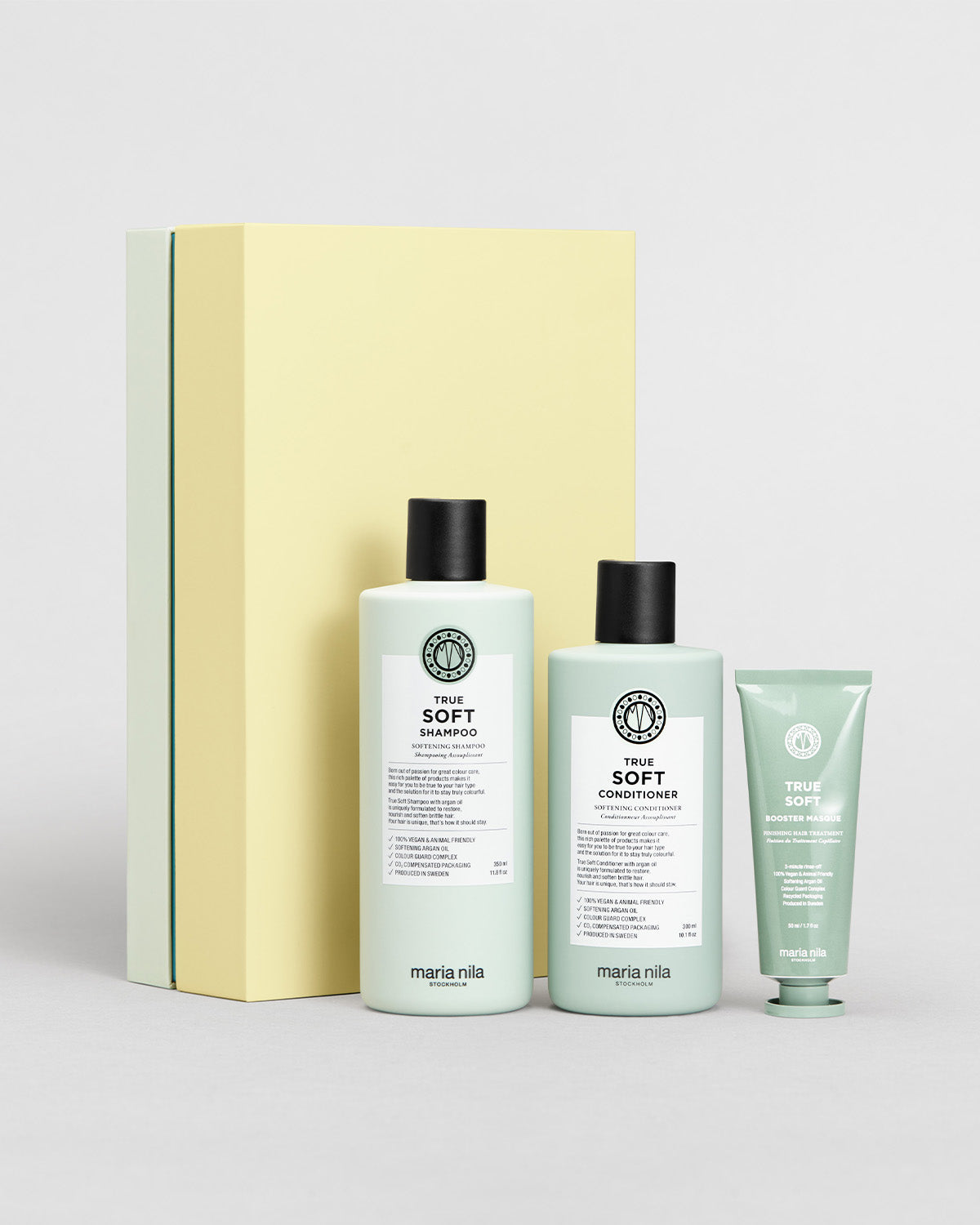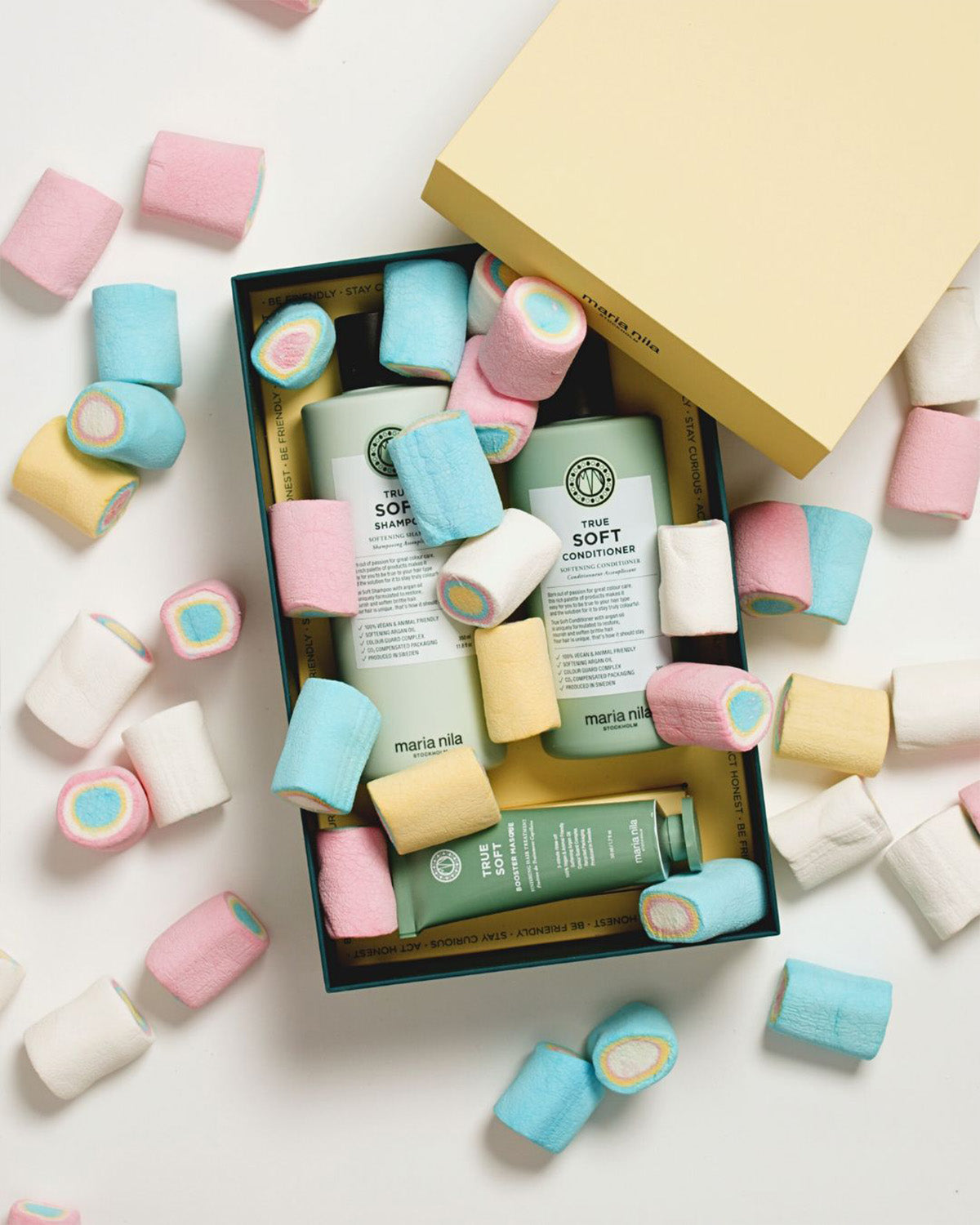 This year's limited edition Beauty Boxes are here! The True Soft Beauty Box contains Shampoo, Conditioner and Booster Mask with Argan Oil extract – the perfect routine to add shine and softness to dry hair.

Made from recycled materials, the Beauty Box has a colourful and sleek design created to be reused to store your essentials.

Maria Nila donates 5% of all proceeds from Beauty Boxes to our charity program, The Friendly Year.

Full haircare routine
Moisturising & strengthening
Softening Argan oil
100% vegan
Campaigns and discounts does not apply to this product.