Maria Nila's philosophy of providing the world with professional beauty in a friendly, curious and honest way was born out of the belief that animals should not be a part of human vanity. 
Our vision to lead sustainable beauty mean that we develop products that have a clear purpose with carefully chosen active ingredients, color protecting formulas and without sulfates or parabens. Always 100% vegan and using CO₂ compensated packaging. This has made it easy for you to choose friendly – simply by choosing us.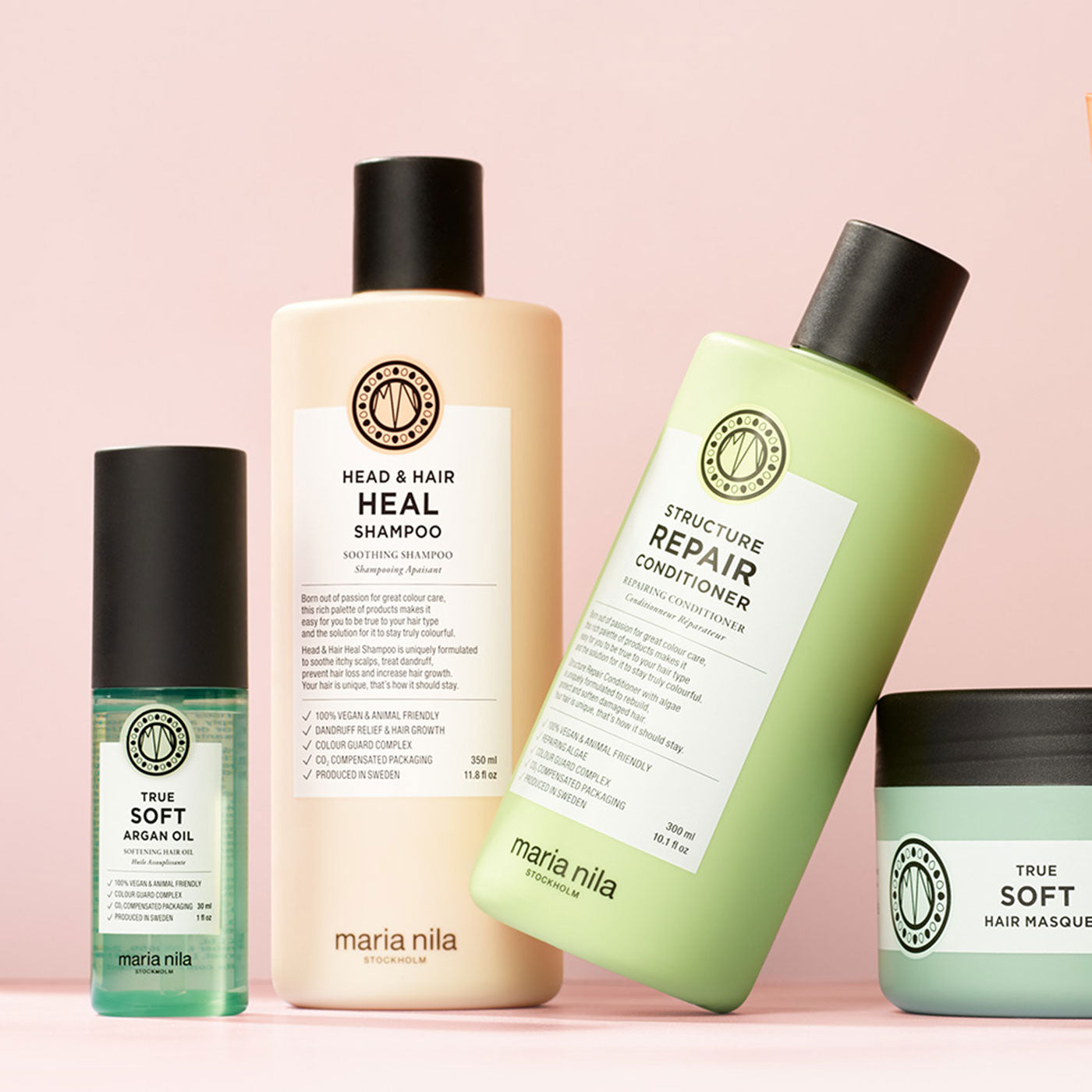 IMPACT
To be able to provide the world with professional beauty in a friendly, curious and honest way, it all starts with the product. As Maria Nila provides the world with millions of beauty units each year, each smart upgrade will have a great impact on the bigger picture.
A Maria Nila products must always:
Be 100% vegan
Be certified by PETA, Leaping Bunny and Vegan Society
Have climate compensated packaging
Have a clear purpose
Use friendly ingredients for the hair, animals and the planet
Be designed and developed to use as little material as possible
Aim for recycled material when possible
ACTIONS TAKEN
To develop even more friendly products we have implemented the following improvement over the last year:
Designing for the future
Updated artworks with
recycling and PCR symbols
Removed excessive outer
packaging and launched the new Booster Masque products without outer packaging
Recycled material
Launched the new Booster Masque range in 100 % recycled aluminum
Recycled marketing and
point of sales materials
Recycled Gift Packs
Launched the best selling Beauty Bags and seasonal Gift Boxes in 100% recycled materials
Multifunctional displays
To sell our products in store ,we have introduced new cashier displays in recycled acrylic to fit both Booster Masques and travel size products – reducing the need of several displays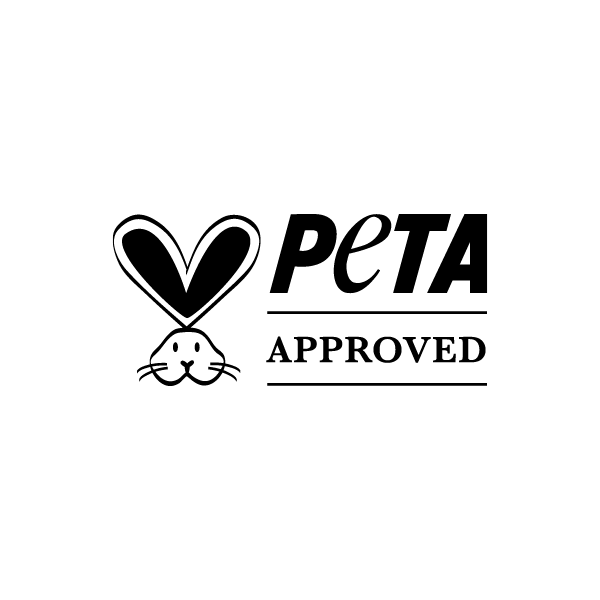 PETA is the world's largest animal rights organization. Our PETA certification indicates that they make sure that we do not test our products on animals and use vegan ingredients.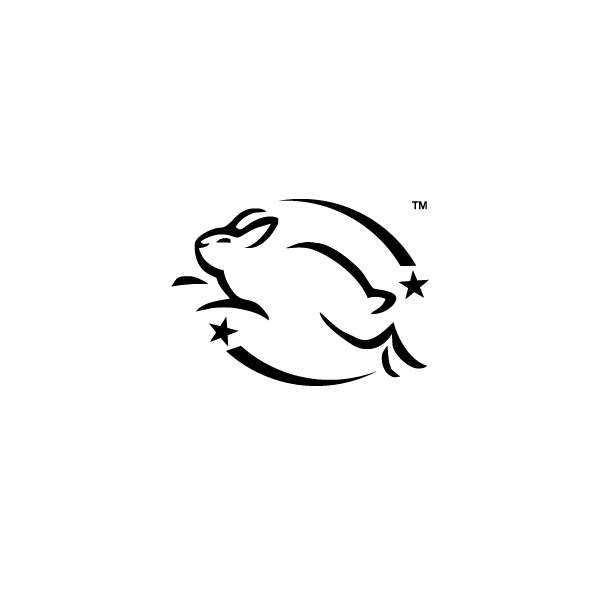 Leaping Bunny lists brands guaranteed not to do animal testing on any stage of product development. They are developed by animal welfare and animal rights organizations in Europe and North America.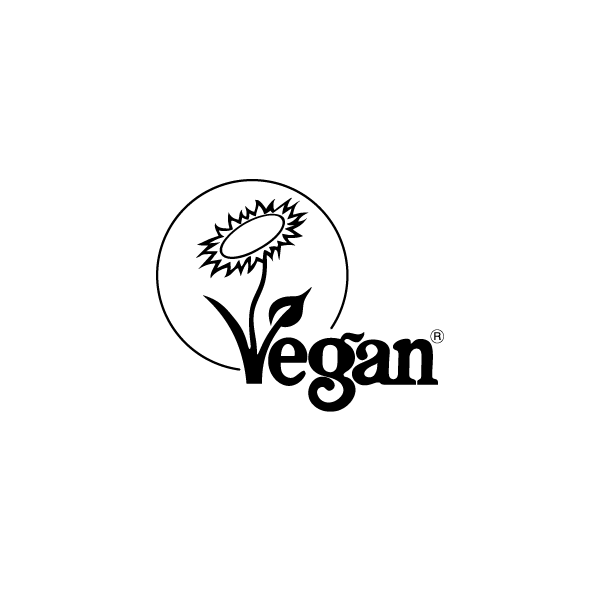 Vegan Society is the largest and oldest vegan organization in the world. Founded by Donald Watson, who coined the word "vegan", their certification assures you that all our ingredients are 100% vegan.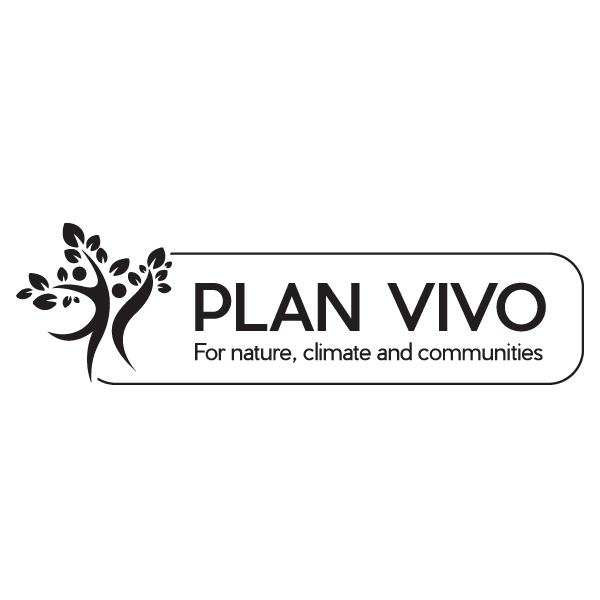 We climate compensate with ZeroMission and Plan Vivo, within emission reduction that creates social and environmental benefits in poor rural communities.
Since 2016, we have contributed to the planting of over 280 000 m² of forest in Nicaragua.
MARIA NILA TEST SQUAD
Help shape our future
Do you want to help shape the future of the Maria Nila product portfolio? By joining the Maria Nila Test Squad, you will be the first to try new formulations and evaluate the performance, scent and overall look and feel of products in development.
Fill out our form and our product developers will contact you when we have a product that fits your hair.