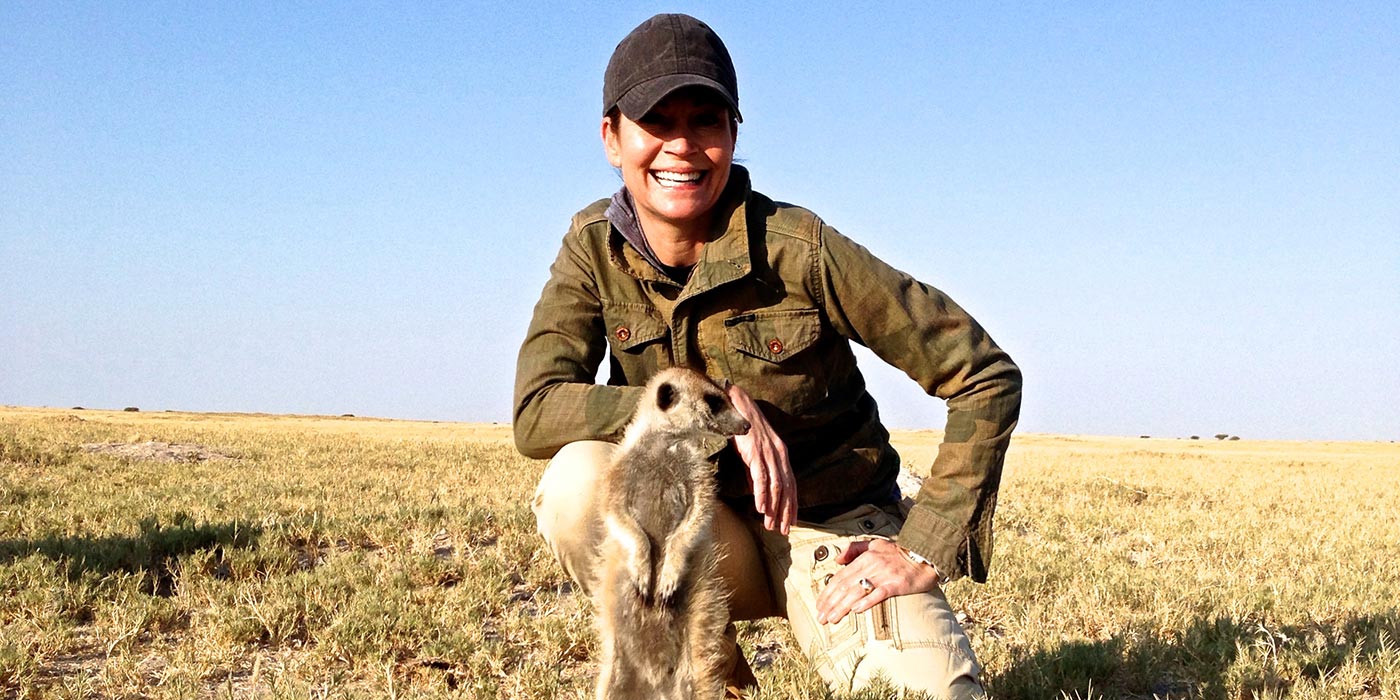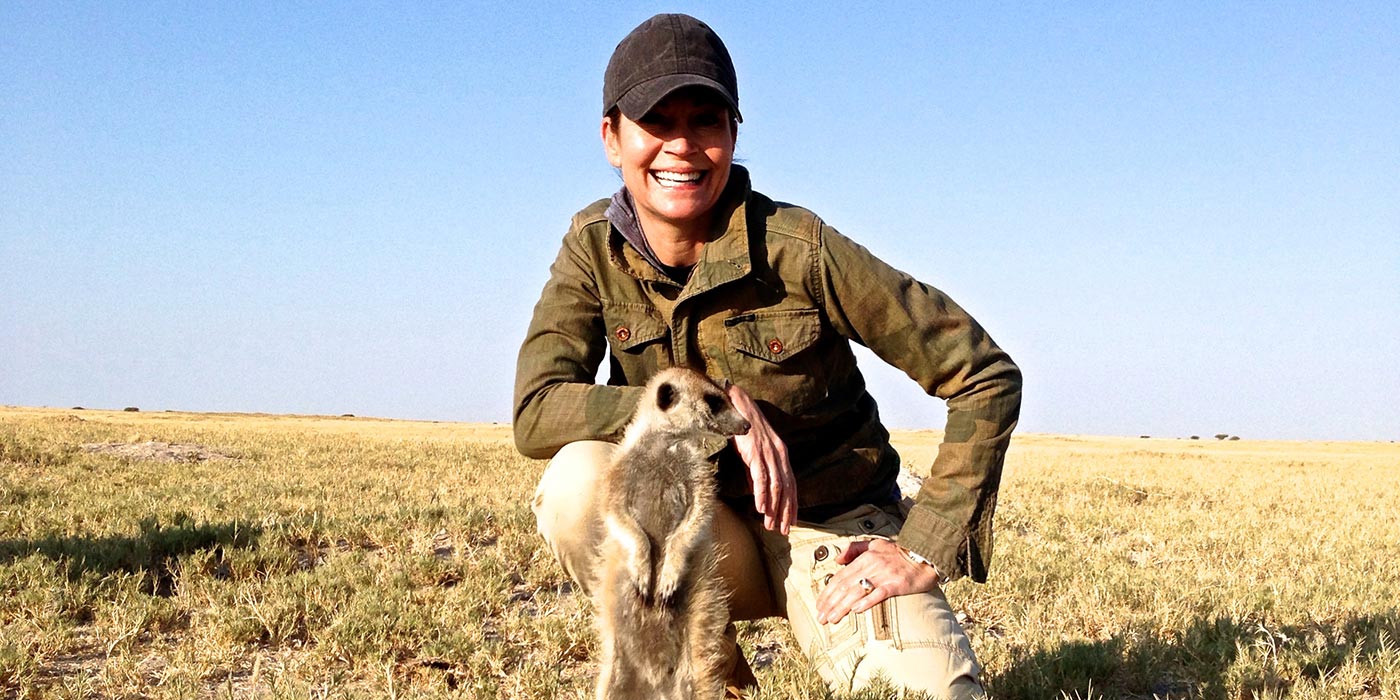 Working towards a perfect world
Ragnhild Jacobsson is one of many climate change champions who has dedicated her life to helping animals in need. 11 years ago, she founded The Perfect World Foundation with her husband Lars, a foundation that has been partnering with Maria Nila since 2016.
As we reach Ragnhild Jacobsson for this interview, she's just hosted the 7th edition of the organisation's Arctic World Gala, an intimate gala that collects money for various charities and awards one individual who's made a difference for the world. In this interview, we get to know more about her background and passion, the work of The Perfect World Foundation and what you, as an individual, can do to contribute.
Tell us about yourself and The Perfect World Foundation. What gave you the idea of starting a charity?
I grew up in the Arctic region of the northernmost parts of Norway, surrounded by magnificent nature and wildlife. But I had a poor knowledge of the environment and animal welfare. My dad worked in the oil industry, and older members in our family hunted whales for its meat. Sure, it was a different time, but most of all, it was because we were lacking knowledge about the world around us.
After I moved to Sweden and met my husband Lars, we started traveling and became aware of what was going on with the planet and animals. We visited many countries, from Botswana and Zimbabwe to Malaysia, and in all of these places, we met local heroes who were fighting to protect the paradise that we're about to lose. When we saw these fighters and the work they were doing, we couldn't unsee it. It was a shock, a wake-up call. Why is this happening and how can we let it happen? The world was headed in the wrong direction so we had to get involved, and that's when we founded The Perfect World Foundation.
What's your goal with the organisation?
We want to be a helping hand and a bridge between those who want to help and those who actively work every day to make a difference. Our goal is to spread as much knowledge as possible and inspire people to do better. Many people already know and do a lot, but we can't all be like Greta. You don't have to be perfect, we're all just trying to do what we can to help. Becoming aware and keeping yourself and others updated is a great first step. And if you can create courage and preconditions for change, then we're a little bit closer to making the world a better place.
How do you accomplish that on a day-to-day basis?
Take our collaboration with Maria Nila for example, where we can help the endangered sea turtle. It's a dream project where we can reach and educate so many people through different themes, while collecting money for charities around the world. We work everyday to spread awareness and increase knowledge, and collaborate with several different partners. I think the easiest way to achieve what we want is by sharing knowledge that is easy to understand and digest – and that's what we try to do every single day.
What are some of the milestones since you first started and what accomplishments are you most proud of?
Just the fact that we're the same dedicated team who's been working with this since the start is an accomplishment within itself. The passion is still there and I see it as proof that we're doing the right thing. In 2014, we started giving out The Perfect World Foundation Award to recognise passionate individuals who are doing something good for animals and nature in crisis. Our first recipient was Mark Tran, the brother of Prince Charles' wife Camilla, who was honoured for his work with Asian elephants. Unfortunately, he tragically passed away before receiving the award, but Prince Charles and Camilla came in his place. Since then, we've awarded people like Sir David Attenborough, Dr. Jane Goodall and Greta Thunberg. The most recent is H.S.H. Prince Albert ll of Monaco, who's supporting about 700 projects around the world and has had a life-long commitment to preserve our oceans. It's an honorary award, no money is handed out, and it has become one of the most prestigious awards in the field of conservation and preservation of the natural world.
What are some of your challenges?
Money is always a challenge. I don't have a salary and I'll never aim to have one either, but to keep doing what we do, we're dependent on donations. For those who have the possibility, we encourage you to donate money to charity, but if you aren't able to, keeping yourself informed and inspiring others is just as important.
Could you tell us more about some of your current and upcoming projects?
A very important project that we're working on is ghost nets and plastic waste in the ocean. Only on the West Coast of Sweden where I live, tons of fishing nets are lost every year. These ghost nets keep fishing and trapping fish, shellfish and sea birds that die in vain. 600 000 tons of fishing gear is lost at sea every year and it's the biggest reason that our oceans are polluted with microplastics. Together, we can make a change and contribute to a better world, but in order to do so, we have to act.
Ragnhild's best advice for someone who wants to make a difference
Start somewhere and you'll become better and better.
Everything you do and all the decisions you make have an impact, from the moment you wake up to the moment you go to bed.
Reuse, reduce, recycle. If you need to buy something new, buy something that will last for long.
Get informed and spread knowledge that is easy to understand. You don't have to do everything.