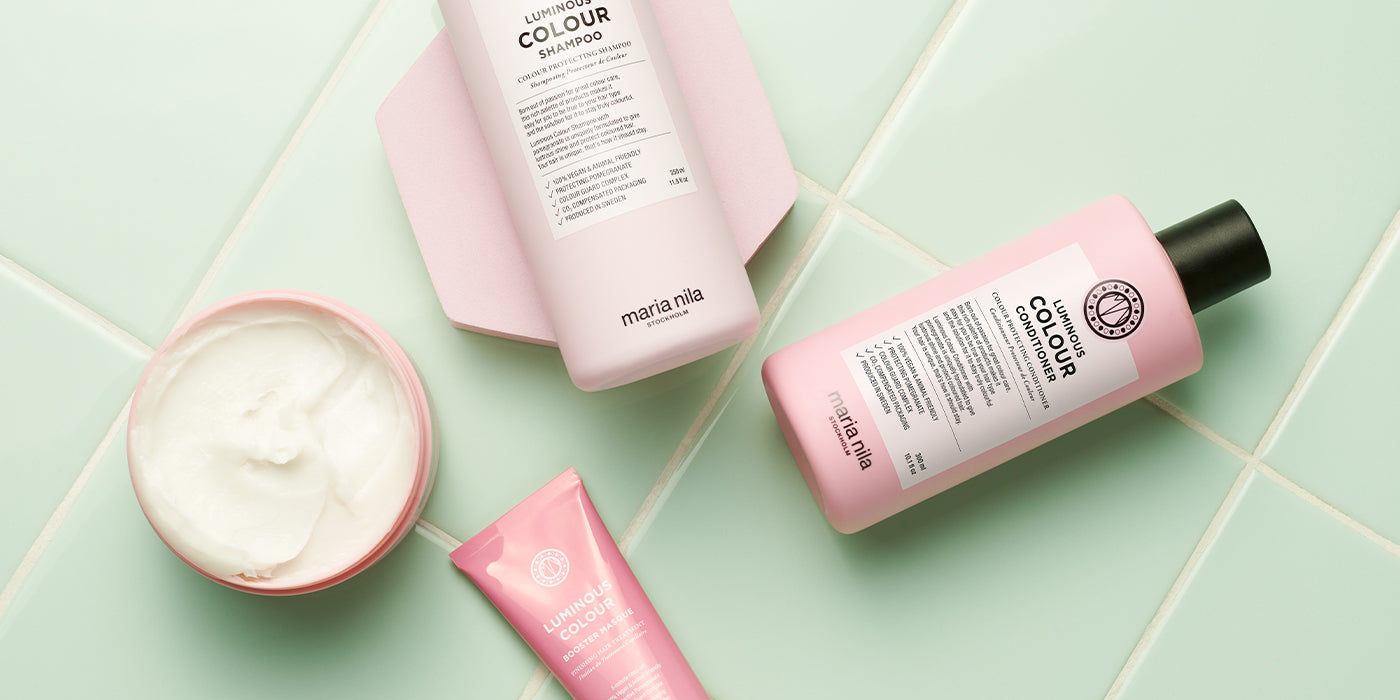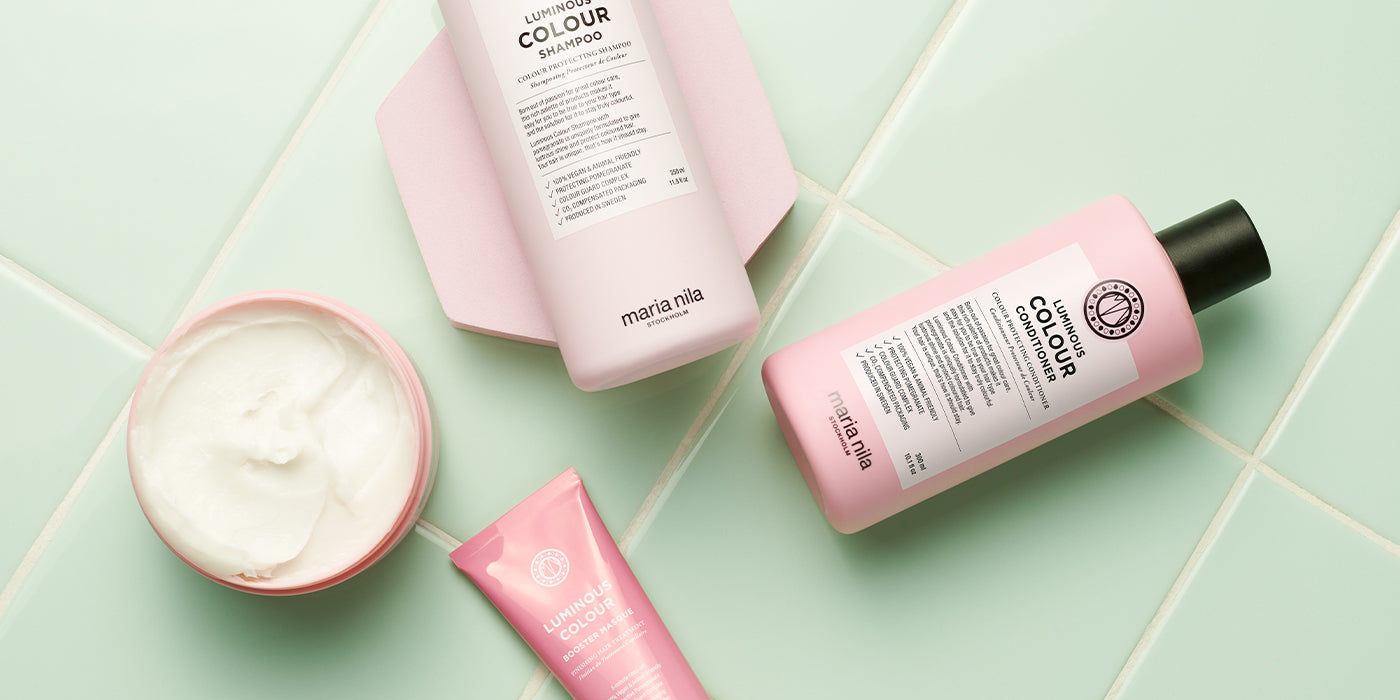 How to get shiny hair – 5 tips for a soft and glossy look
Everyone wants to have glossy and healthy hair, but with so many different factors affecting hair health it can be hard to know where to start. In this guide, we've gathered 5 easy tips so you can learn how to get shiny hair that will turn heads!
Get shiny and soft hair
We've been seeing looks focusing on shine and healthy hair everywhere, from the runway to social media, and it's getting us all to want soft and glossy hair. At the same time, a lot of us are constantly exposing our hair to damage from hot styling tools, or struggling with dry hair and scalp problems.

The reason your hair can look dull and lifeless is because of the structure of the hair strands. When the outer layer of the hair strands become damaged or dry, it gets rugged and stops reflecting light. The good news is that there are several easy things you can do to get your shine back!
Trim split ends


Getting your hair cut regularly is essential to maintaining the health and shine of your hair. Hair that is damaged, split or brittle will not only get a matte look but can even break. Trimming those split ends will both make your hair feel healthier and look shinier.



Elevate your hair wash routine


We can give you a lot of advice on how to

wash your hair

in the best way, but most important for a shiny result is to deep cleanse your hair and add moisture. Make sure to double

shampoo

to get rid of product residue, which can give your hair a dull look. Always stick to products that are designed specifically for your hair type, and don't forget to use a

hair mask

weekly to nourish the hair. Did you know that the perfect time for applying a hair mask is after shampoo and before

conditioner

to get the best effect?



Scalp care is a must


Your scalp needs to be healthy and balanced for your hair to regain its shine. Incorporating scalp care into your routine is also great for dry scalps, removes product build-up, and even helps boost natural hair growth. And the best part? It's super easy! Use your fingers or a

scalp brush

and massage your scalp to increase the blood flow.



Ditch the heat


We know – hot styling tools are a lifesaver when it comes to getting the perfect look. But, too much of a good thing can be bad for you, and your hair. As heat damages and dries out your hair, try to limit how much you use them. If you do use them, make sure to apply a

heat protectant spray

first. Or try to

curl your hair without heat

!



Nourish with natural oils


Natural oils, such as argan oil, are great for nourishing and moisturising your hair. Simply finish off your look by applying

hair oil

through the lengths of your hair for a frizz-free and shiny result. If you have very dry hair, you can also apply oil before going to bed or before washing, for an extra moisture boost!
Products for shiny hair
We've picked out our favourite products for shinier and softer hair to help you get the glossiest result:
Luminous Colour

– the perfect hair care range for both coloured hair and hair that is in need of some extra shine.

Head & Hair Heal

– the hair care range made to treat and take care of your scalp, which is the foundation of healthy and shiny hair.

Scalp brush

– improve blood circulation and the health of your hair with regular scalp massages.

True Soft Booster Masque

– this fast-acting hair treatment with argan oil replaces both conditioner and hair mask. Let sit for only three minutes and rinse out, then you're ready to enjoy shiny and soft hair!

True Soft Argan Oil

– add extra shine and softness to your hair with a moisturising argan oil.

Cream Heat Spray

– hot styling tools dries out your hair, so always use a heat protectant spray to minimise the damage. This heat protectant is also nourishing and adds shine!