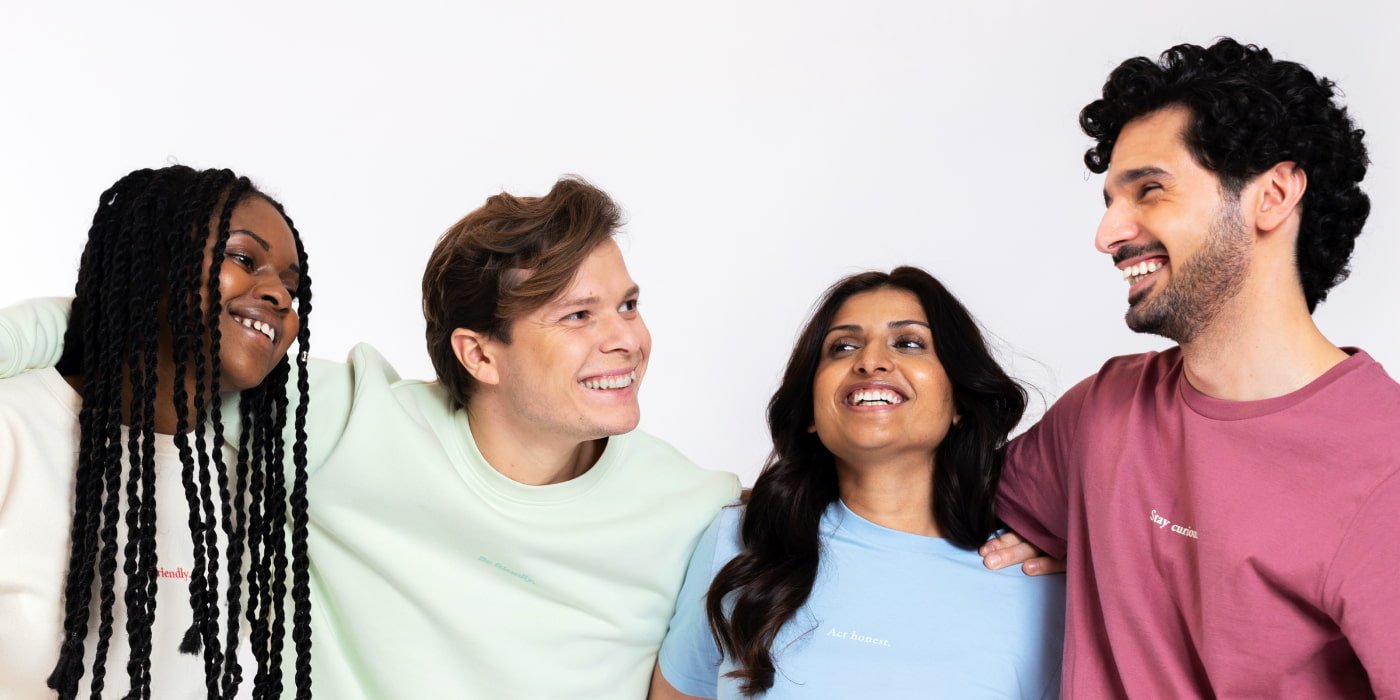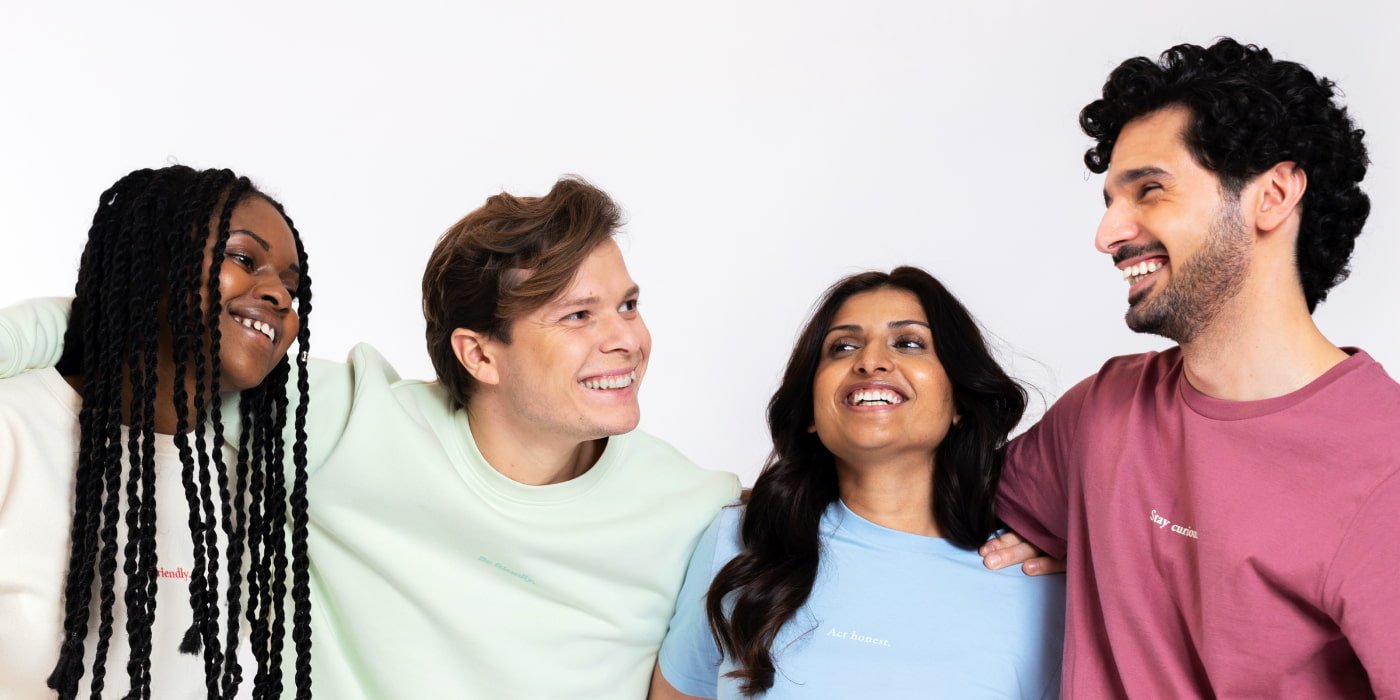 Maria Nila presents The Friendly Collection 2022
This spring, Maria Nila is launching The Friendly Collection including sweatshirts, t-shirts and a tote bag. With this collection, we aim to encourage our community to Be Friendly, Act Honest and Stay Curious as we work towards a friendlier world together.
The products in the collection are decorated with embroidery or printed details with Maria Nila's guiding values to Act Honest, Stay Curious and Be Friendly. To contribute to a friendlier world, Maria Nila will donate 10 % of all sales from the collection to our long-time partner and trusted wildlife charity organization The Perfect World Foundation. This year, the donations will contribute to The Sloth Institute of Costa Rica working with the welfare and conservation of sloths.
Every product in The Friendly Collection is produced in a friendly way, with materials that are kind to both the person wearing it and the planet. We only work with organic cotton and recycled polyester, grown or produced in ways that do not harm people, animals or the environment. The supply chain is certified by various independent organizations and standards, demonstrating that the production has been made with respect for the planet in every step of the way.
The Collection
T-shirt
The unisex t-shirts made from 100% organic GOTS-certified cotton in and comes in Skye Blue and Hibiscus Pink. The t-shirts have a classic fit with a rounded neckline and are available in sizes S-XXL. The t-shirts feature our guiding values Stay Curious or Act Honest printed in a contrasting color over the chest.
Sweatshirt
The unisex sweatshirts made from 85% organic GOTS-certified cotton and 15% recycled polyester comes in Pear Green and Mottled Oat. The sweatshirts are made of a soft material with a brushed inside, have a round neckline and are available in sizes S-XXL. The sweatshirts feature our guiding value Be Friendly embroidered in a contrasting color over the chest.
Tote Bag
The Oat Tote bag is made from 80% organic cotton and 20% recycled polyester and fits everything you need on the go, from your favorite haircare products to your laptop or workout gear. The off-white tote bag is two-handled and printed with our values Be Friendly, Stay Curious and Act Honest in pink.