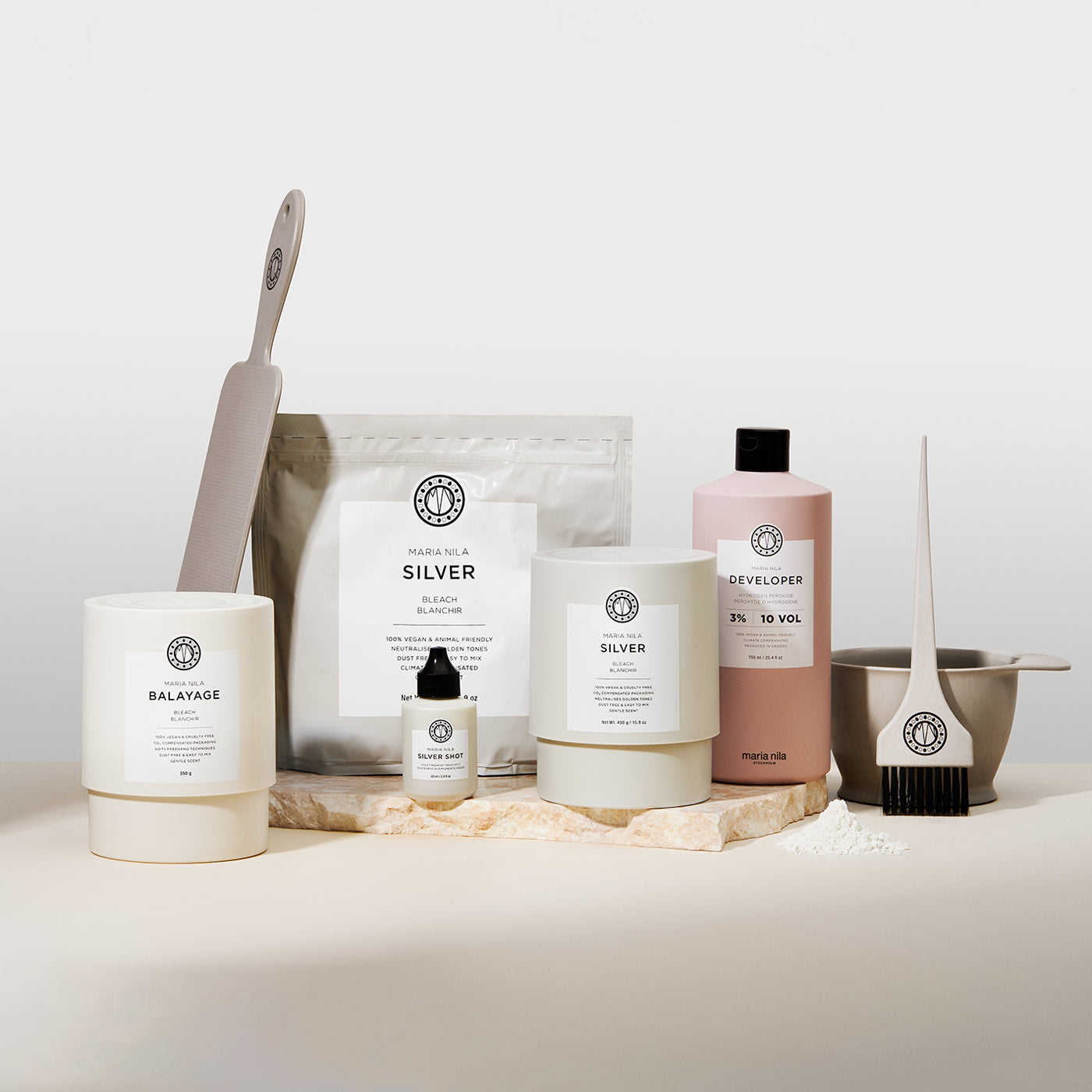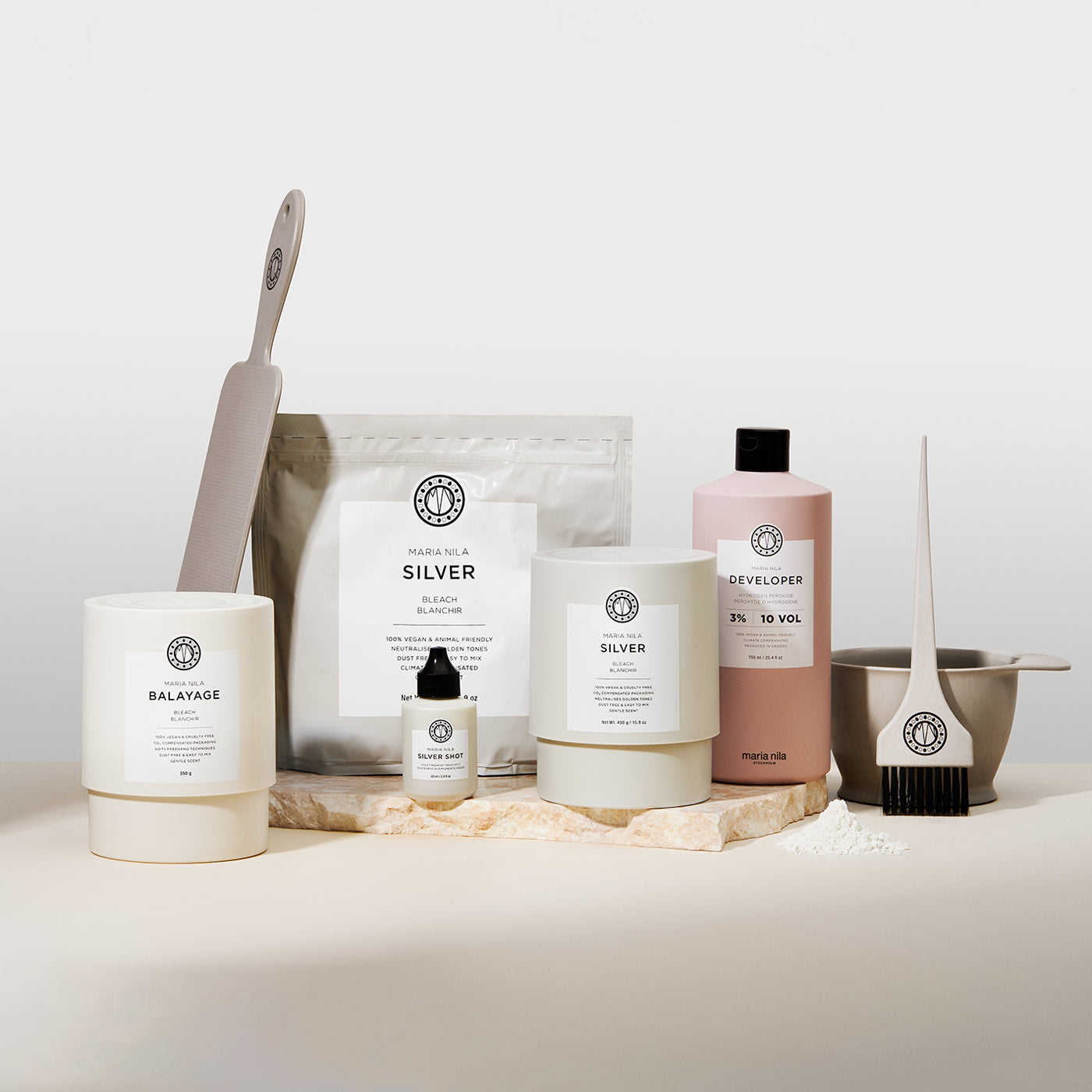 Perfect Your Balayage
Bleach Collection & Colour Refresh
PERFECT YOUR BALAYAGE is for you who want to go one step further in balayage with more advanced techniques, designs and stronger knowledge.
Optimize your application technique and gain in-depth knowledge of all components of the balayage, through the right techniques and focus. The key to a perfect balayage is to know exactly how and where to apply and what technique is required to achieve the ex- act result that you and your customer want. The course includes both a demo and hands- on work on a doll.
Become a balayage star together with Maria Nila!
To book: All Maria Nila courses are booked through your sales representative. All courses are aimed at educated hairdressers and professional salons.
What to bring: Tail comb, clips, brushes & hair dryer.
Cancellation policy: You have the right to cancel your enrollment up to 5 days prior to set course date, otherwise we will charge the full amount. Late cancellation requires medical certificate.